VALOR UNDER ARMOUR GAME JERSEY DETAILS
GAME JERSEYS MUST BE ORDERED BY AUGUST 15!
UNIFORM PURCHASE
All new players should get a sublimated game top and shorts.

A practice jersey is optional – but recommended. They are great to wear to practice, and in case the game jerseys arrive after the first game – they can be worn for games until the game jerseys arrive.

Returning players that already have a jersey – but need to purchase a replacement top or shorts – also use this form.

It is very important to refer to the Under Armour Size charts below, and if necessary – measure your player for accurate sizing. Jerseys are non refundable, and there are long lead times for ordering new ones. Err on the side of going larger, and not smaller – because they will eventually grow into it!

Game jerseys take ~4 weeks from the bulk order date (Aug 16). When the game sets arrive – they will be delivered to the coach to pass out at the next game or practice.

Practice jerseys should be available to hand out the first week of practices.

Practice jerseys may be Graphite Gray/White reversible OR Purple/White reversible – depending on inventory

Pricing:

Adult Game Tops & Shorts: $74 each

Youth Game Tops & Shorts: $63 each

Practice Jersey (all sizes): $45
**PRACTICE JERSEY ORDER DEADLINE: MIDNIGHT, SUNDAY, AUG. 20.
VALOR SUBLIMATED GAME JERSEY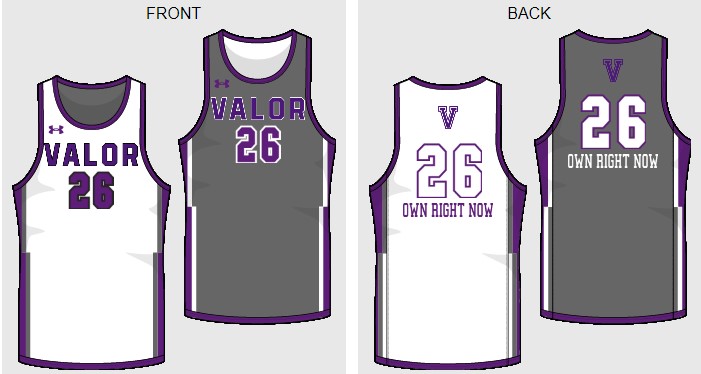 VALOR SUBLIMATED GAME SHORTS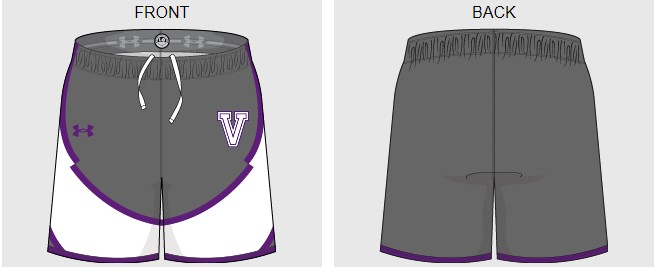 VALOR PRACTICE JERSEY